Worked in compliance with Kutztown University guidelines to create the poster, handouts, and buttons for the University's Spring Involvement Fair. 
This year's chosen theme was Monopoly. I created the copyright, designs, and all visuals for the pieces. 
The buildings on the poster are illustrations of some of the campus academic buildings; the bear is the Kutztown University mascot, Avalanche, dressed as the iconic Monopoly mascot.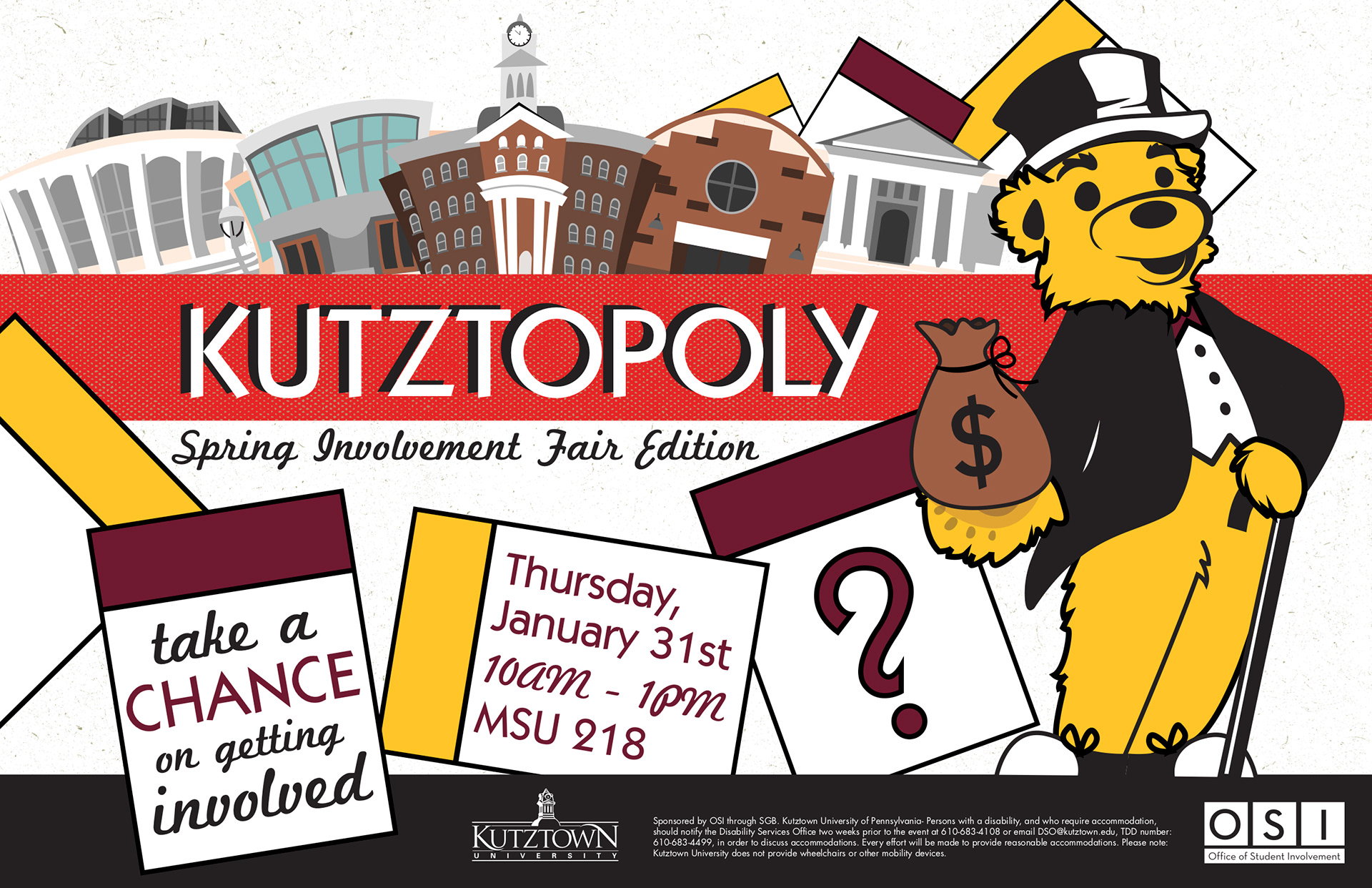 In compliance with the Kutztown Office of Student Involvement visual identity system in place, I created cards for each type of University group.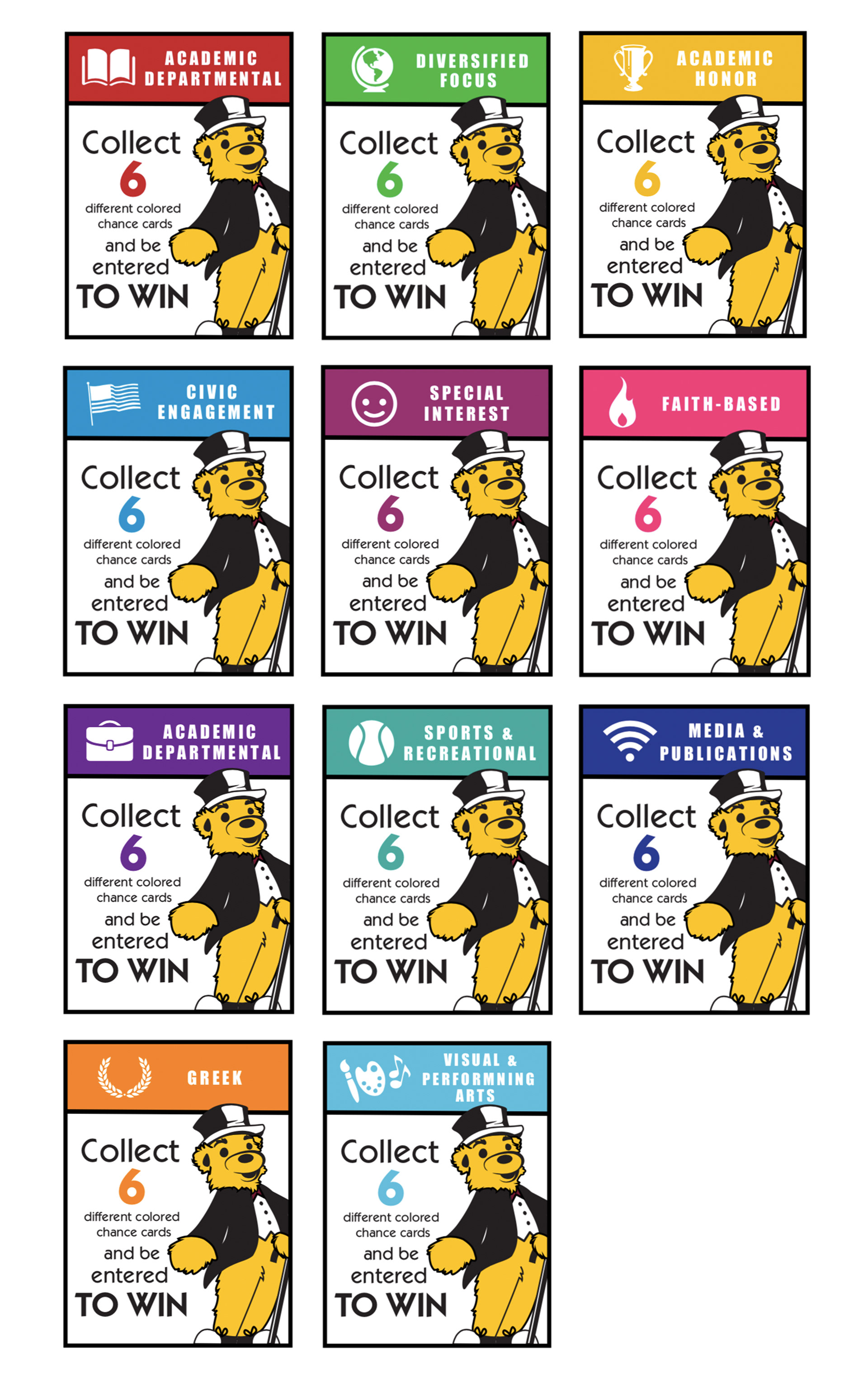 Format of cards ganged up for printing: